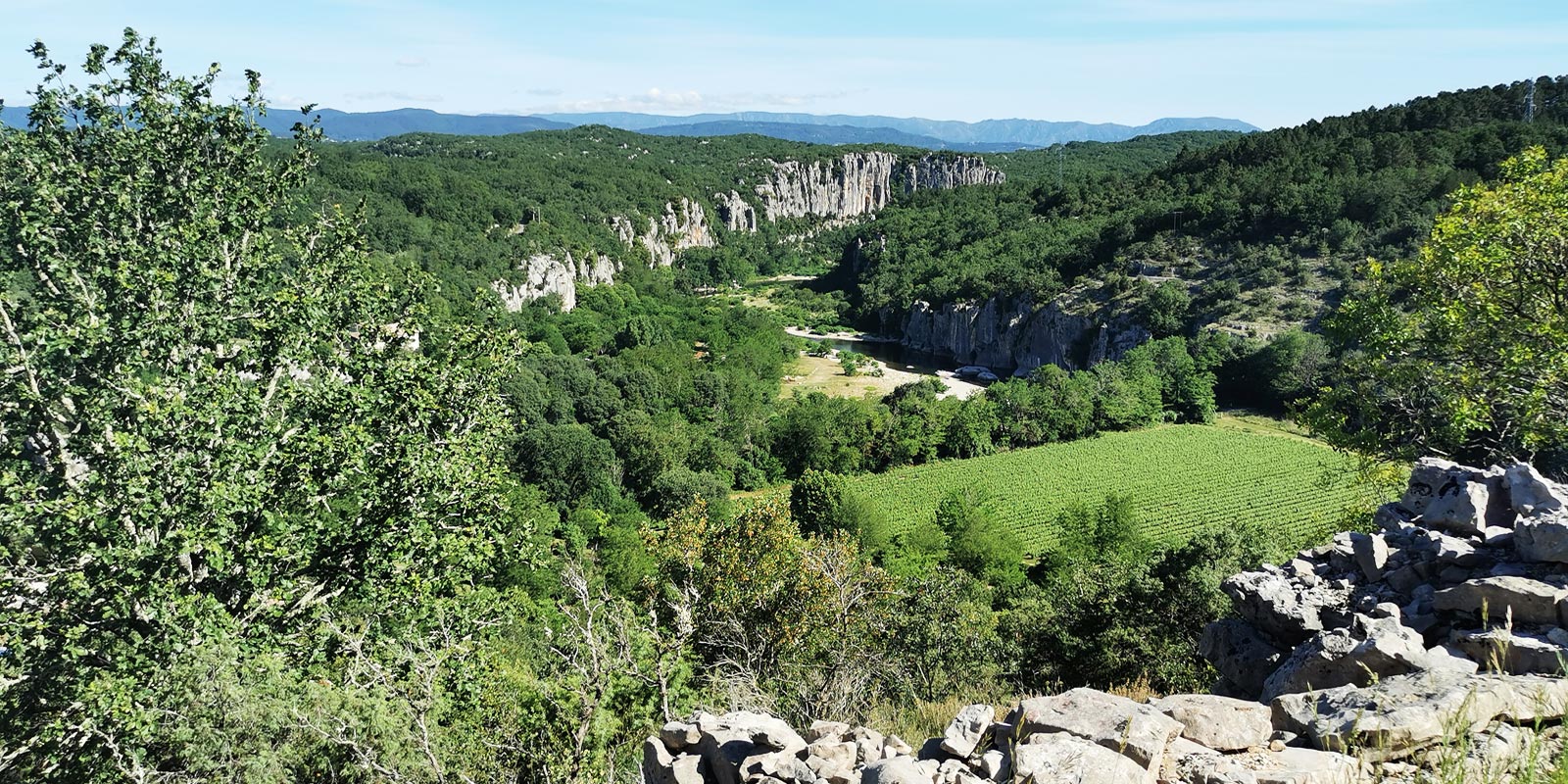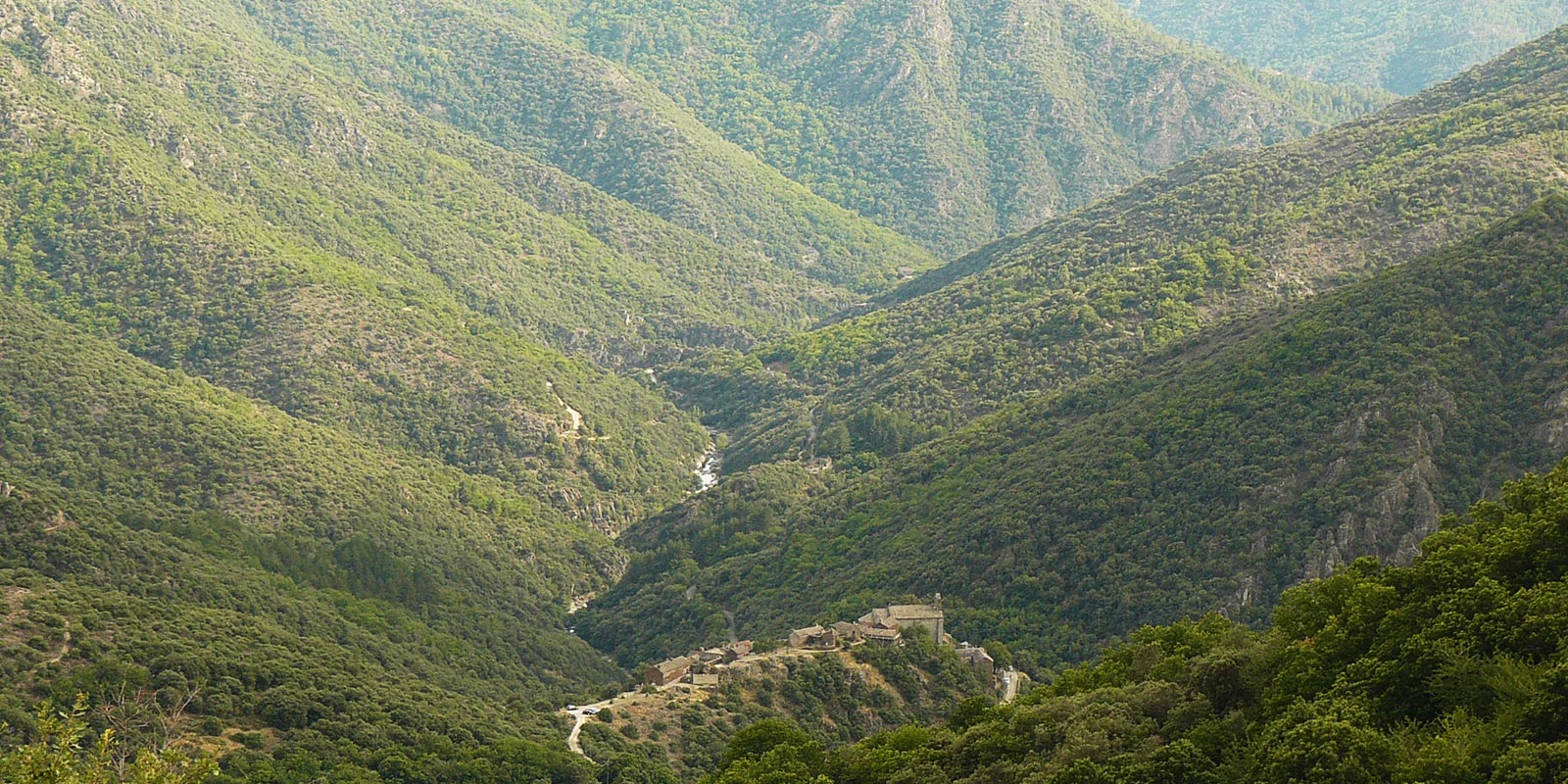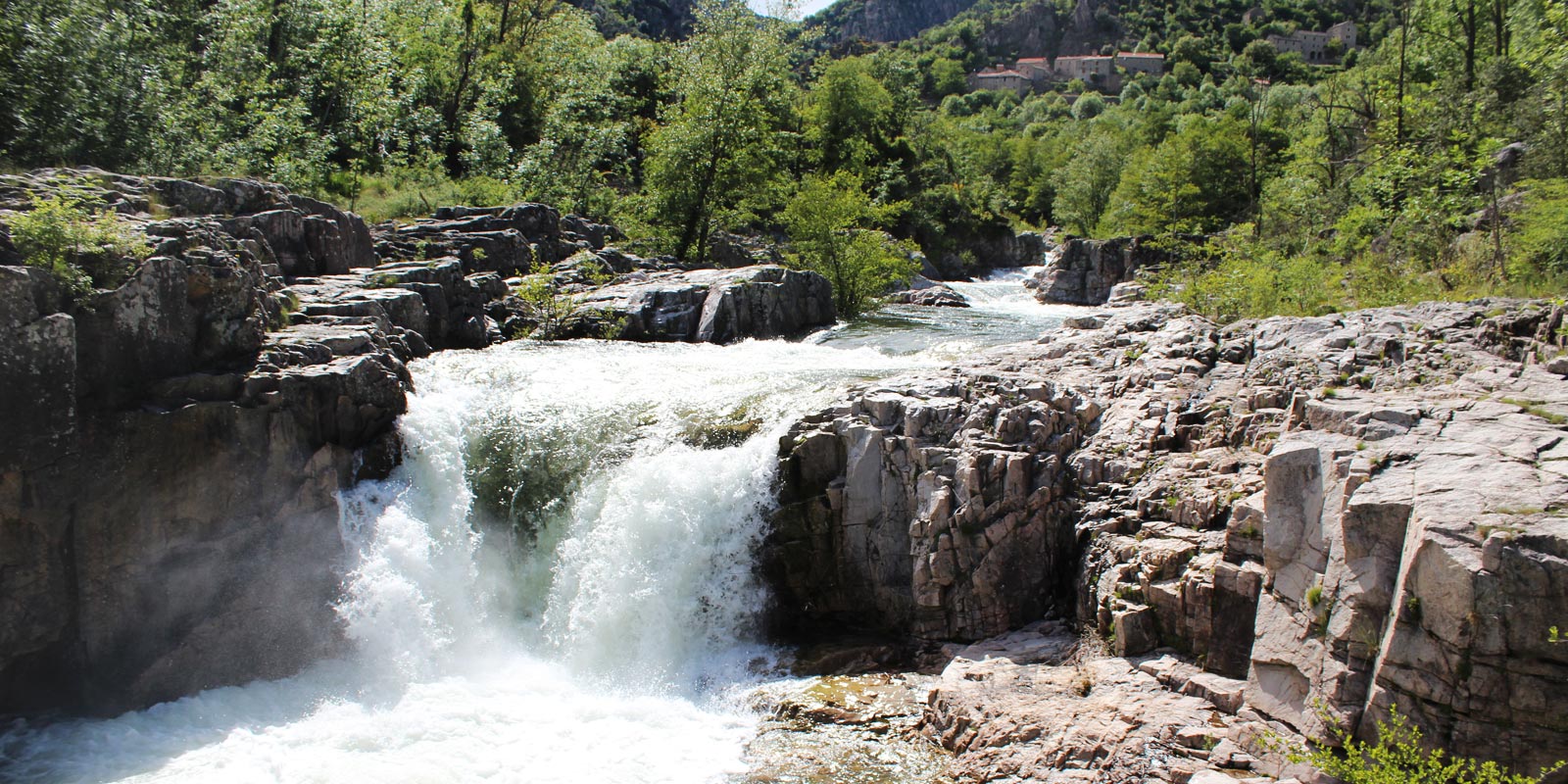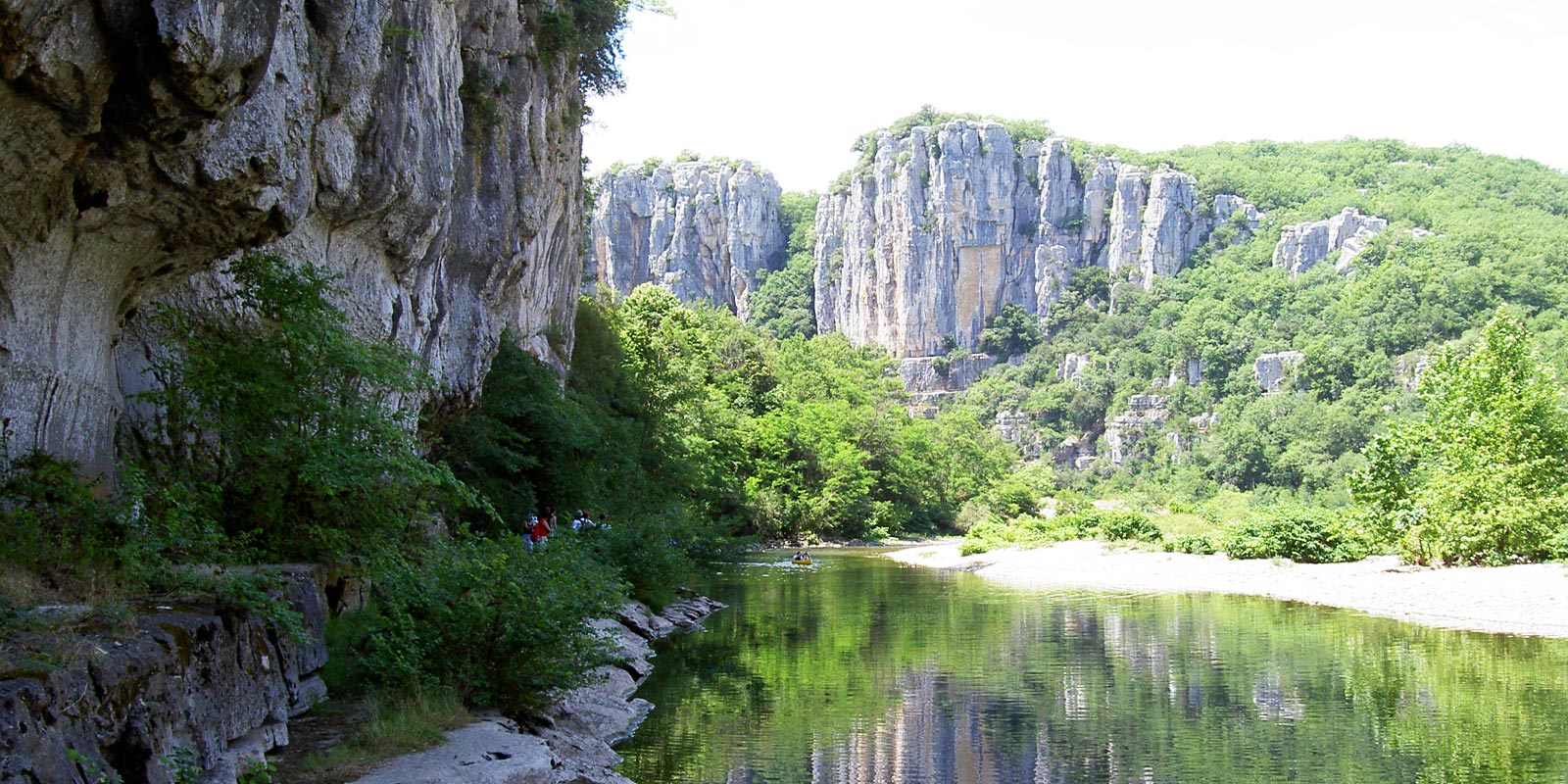 Camping-le-vieux-moulin-vue-Chassezac
Camping-le-vieux-moulin-Thines
Camping-le-vieux-moulin-nature
Camping-le-vieux-moulin-Ardeche
The Ardèche: quaint and picturesque villages in the heart of a wild and preserved nature.
The quaint villages and castles
Medieval houses, alleys and arched passageways, castles, roman churches, the villages in the South of the Ardèche invites you into a magical step back in time.
Close to the campsite, the village of Banne and its panoramic view of the plain from the fort, the village of Naves, a small medieval hamlet at the feet of the Cévennes 2 km away from the village of Les Vans.
In the surrounding area, some villages which have been classed as some of the "Most beautiful villages of France" like Vogüé and its castle, Labeaume and its hanging gardens as well as Balazuc and its roman church.
Astroll through the underground world untouched by time.
The south of the Ardèche is richly populated with underground cavities.
Discover the caves and sinkholes as well as museums and replicas.
The 'Chauvet 2' cave, life size replica complete with parietal paintings.
"L'Aven d'Orgnac" classed as "Great site of France" and the "city of prehistory".
The Saint Marcel cave, one of the vast networks of France (60 km of galleries).
The 'Dinosaur forest' of Aven Marzal.
And the closest cave 'La Cocalière' with its small train for returning from the visit.
The Païolive wood, a natural labyrinth, a mineral and vegetal chaos and viewpoints on the Chassezac river
The valley of Thines, dug by the river Thines (tributary of Chassezac), and its village perched in the middle of the chestnut groves, its Romanesque church and its roofs of slate
The granite chaos of Montselgues : in the south of the Ardèche mountain, moors scattered with granite blocks, stone hamlets and in June, yellow as far as the eye can see with the flowering of the brooms
Gateway to the Ardeche gorges and a tourist attraction, the majestic Pont d'Arc is a natural arch shaped by the Ardeche river.
Markets, local products and vineyards
Come and stroll through the small markets of our villages, one of the best ways to meet local producers and taste our specialties: sun-drenched fruits and vegetables, sausage and a good goat cheese, all washed down with a fresh rosé wine. Enjoy a moment of freshness by visiting the cellars of our local wine growers.